Dublin Zoo is delighted to have welcomed its 60,000,000th visitor through the gates this week. In September 1831, Dublin Zoo opened to members of the Zoological Society of Ireland and visitors who could afford the six pence entrance fee. Over almost 200 years, Dublin Zoo has become one of the world's leading Zoos. It's a place where generations of Irish families and friends come together to create magical memories, connect with nature and learn about the incredible endangered species living there.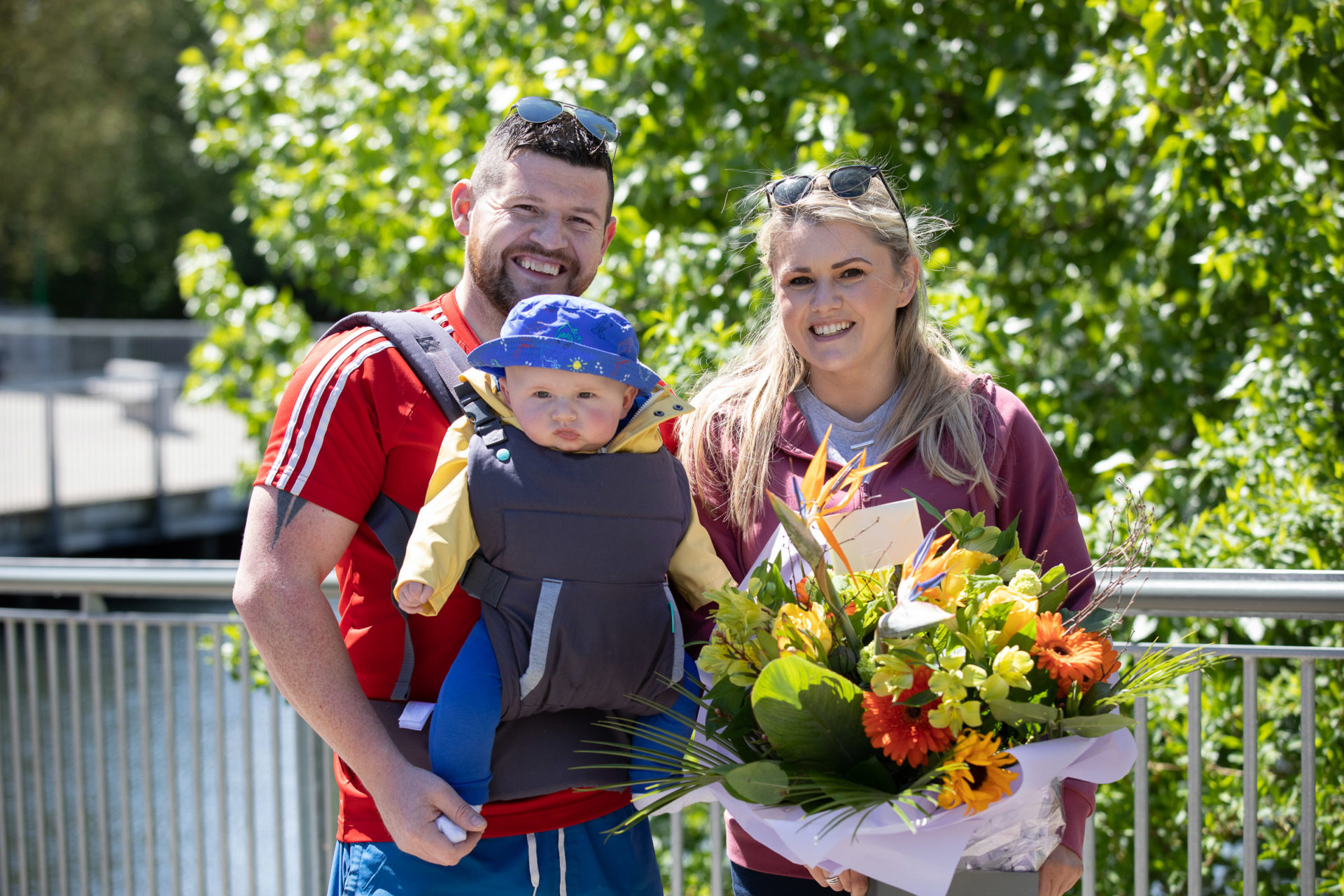 Darren O'Connor, six-month-old baby Mason O'Connor and Sandra Manzor, Dublin Zoo's 60 million visitors
Dublin Zoo surpassed the 60 million visitor mark on Tuesday, May 10th, when Sandra Manzor, Darren O'Connor and six-month-old baby Mason O'Connor from Drimnagh arrived through the gates on Tuesday, to be welcomed by Dublin Zoo Director Dr Christoph Schwitzer and awarded with a bouquet of flowers and an annual pass to Dublin Zoo to mark the milestone.

Dublin Zoo is one of Ireland's largest and most popular attractions and has grown steadily over the years, from welcoming the 10 millionth visitor in 1920 to reaching 50 million in 2012. Since then, the Zoo has been transformed with the opening of world class animal habitats including the brand new Himalayan Hills, home to the snow leopard and red pandas. From 2017, visitors have embarked on spectacular night time adventures through the hugely popular and spectacular Wild Lights experience. Before the pandemic, Dublin Zoo was welcoming over 1 million visitors annually. As part of its 10-year strategic plan 'Dublin Zoo 200', the Zoo hopes to increase visitor numbers to 1.5m per year by 2031.
Dr Christoph Schwitzer, Director of Dublin Zoo, said of the milestone; "It's a privilege to welcome our 60,000,000th visitor to Dublin Zoo. To remain as popular as ever is testament to the dedicated efforts of generations of Dublin Zoo staff to continually improve both animal welfare standards and the visitor experience. We're proud of Dublin Zoo's position as one of Ireland's most loved family visitor attraction and a provider of a world class standard of animal care."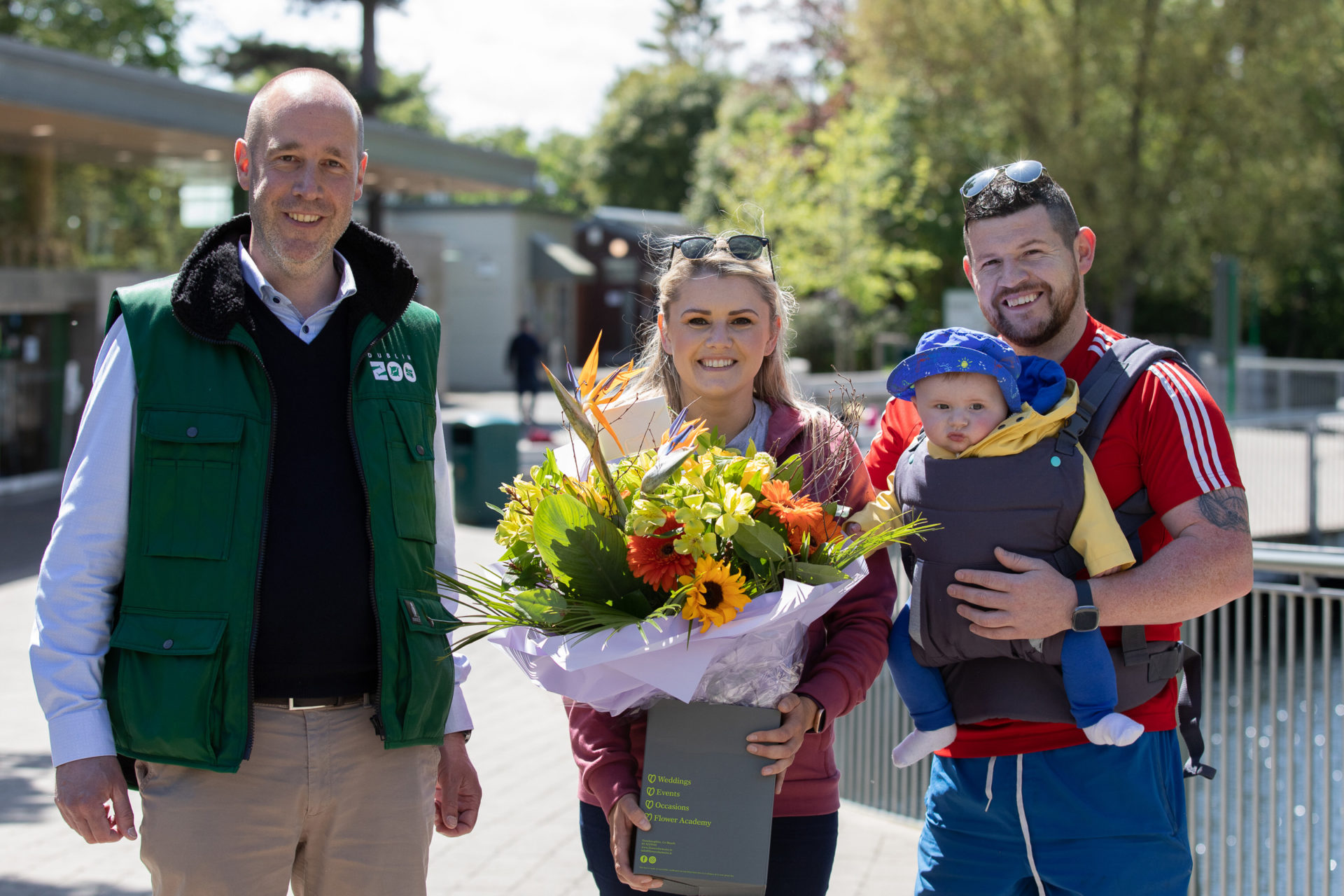 Dr Christoph Schwitzer, Sandra Manzor, Darren O'Connor and six-month-old baby Mason O'Connor
Dublin Zoo is home to many endangered species that have tiny populations in the wild. They partner directly with 30 conservation organisations worldwide and take part in international breeding programmes to help save species from extinction. As a registered charity, Dublin Zoo relies on ticket sales and donations to develop and maintain the zoo and continue their important work in conservation.
We're open Monday-Sunday 9am-6pm. Visitors can save up to 15% by pre-booking their visit online. Book your tickets here.